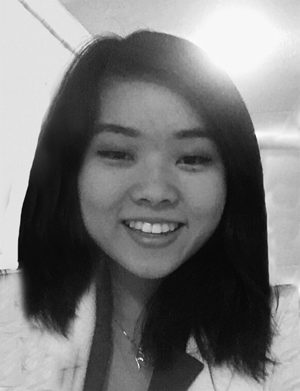 A little more than a month stands between you and the start of your Penn adventure. Many of you can't wait to breathe the invigorating air of the big city. For others, it may be unnerving leaving the safe comforts of the known. During the summer before my freshman year, these emotions were rather instrumental in guiding me through one of my most memorable summers. I used this time to celebrate the three key things that have sculpted my identity in ways I've only begun to realize now: family, friends, and environment.
The first for me was the most important. Since I lived in Dallas, I knew going off to college meant only coming home a couple of times a year, so I allocated my time with family generously. My brother is significantly younger than I am, so I had always seen him as an immature, annoying brat. The constant bombardment of IB courses, extracurriculars, and test prep that littered my high school days had kept me from realizing just how much he had grown into a confident, multifaceted individual with legitimate perspectives on more than just his favorite Ninja Turtle. Throughout my entire summer, the memories that will stick with me the most are the late night car rides with just the two of us, listening to our shared favorites and hearing about his aspirations, fears, and startling recognition of his impending role as the lone kid in the house. Additionally, I implore you to take those evening walks with your parents and use them as a way to have reflective, mature conversations and heed advice. They had front-row seats to my metamorphosis over the past 18 years and probably knew me more than I did myself. I used this opportunity to hear their insights on my strengths and weaknesses, living habits, and past relationships. Lastly – though this is less applicable to freshmen on meal plans – it is always a good time to begin learning how to cook the basics.
Likewise, spend quality time with your friends. The harsh truth is most people will notice a substantial stiffness in friendship dynamics after a year apart. This is simply a detriment of time and space, but it shouldn't cheapen the significance these relationships have had on your life thus far. One of the best ways to spend this time is to explore everything in your city together. The longer you stay in a city, the more you tend to take it for granted. Take a trip downtown with your friends and avoid the tourist traps.  Soon you will notice just how much you've been shaped by the environment around you. Recall your favorite childhood memories and relive them all together with a new perspective as full-fledged adults. Nostalgia can be quite uplifting if you commemorate each memory as a vital part of your self-growth and discovery.
Ultimately, take advantage of what is likely your last "Hakuna-Matata" style summer. Internships and jobs won't be meaningful until you're an upperclassman and no matter how much you try to prep for college, it will still hit you dead center in the face. But honestly, figuring it all out is what makes college the best time of your life.
---
Laura Gao, W18, is from Dallas, Texas and is concentrating in finance and studying urban design and infrastructure. She is the president of Cohort Rupee and a founding member of the Penn Aerospace student group. She also has a decal business, Draw Street Journal.