Students at Wharton are part of the larger Penn community, and their life extends into all areas of campus as well as into the Philadelphia region. Below are links to some important information that will give you a taste of life at Penn.
Campus Express—a portal into the many essential student services you will be using during your time at Penn. Services such as your Penn Card, Penn Dining Services, transportation services, and more are available at Campus Express.
Housing and Dining—information about housing options for all four years and an overview of the dining services and options available to students
Athletics & Recreation—explore the amazing facilities available to Penn students including our Pottruck Recreation Center located right across the street from Huntsman Hall, where you will take many of your classes.
Life at Penn—provides a list of resources to help you better understand all the services and opportunities available to students.
Advice for Incoming First-Years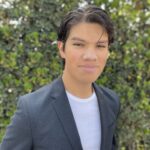 "Get involved with many of the communities on campus as soon as possible. When I first started at Penn, I was hesitant to do so quickly as I felt that I still had a lot ahead of me and wanted to wait until I had more time on my hands. However, now that I am much more involved, I've realized how much I enjoy certain groups and how I wish I had gotten to know them sooner."
Pablo Marin, W'24, Puebla, Mexico