The management concentration allows a student to flexibly choose among the full set of the department's offerings. As a consequence, students can mold a curriculum that spans issues of managing the internal processes of firms and considerations of strategic advantage — for both young and growing organizations as well as established ones. Students will develop expertise well-suited to general management and leadership positions in firms, or to serve these firms in advisory roles with leading consulting firms.
Management concentrators may earn one of three specializations by completing at least 3 cu of their MGMT course selections in focused areas. Management 101 is a prerequisite for any management concentration, regardless of specialization.
What type of student is this concentration a good fit for?
Organizational effectiveness is particularly appropriate for students interested in working in HR, either within a firm or as a consultant.
Strategic management is particularly appropriate for students interested in working for strategy consulting firms.
Which course(s) can help students determine if a management concentration is right for them?
MGMT 1040, MGMT 1110, MGMT 2230, MGMT 2300, MGMT 2380 or MGMT 2720
Student Profile: John Herbut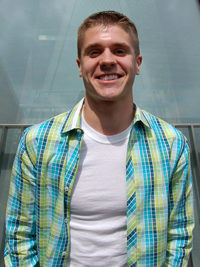 Why did you choose this concentration?
I wanted to choose a concentration that was general enough so that I wouldn't confine myself into one area.  Additionally, after speaking with professors and upperclassmen, I knew it would be a good fit because of the amazing faculty and incredibly hands-on opportunities.  I believe the management professors are a very unique group who have a tremendous ability to connect and engage people.
What course did you choose to take first in this concentration and why?
I chose MGMT 2380: Organizational Behavior because I was always interested in organizational effectiveness and how companies utilize culture, talent development, and compensation to add the most value to internal and external stakeholders.
What was your favorite course in this concentration and why? 
MGMT 2720: Power and Politics in Organizations was my all-time favorite class because Prof. Nurmo was an incredible lecturer, the course content was intriguing and applicable to reality, and the guest speakers were extremely engaging.
What concentration-related skills have you used during internships or other work experiences? 
The most important skills I learned were how to not only present and frame ideas to an audience but also how to research effectively so that people can utilize and build upon your ideas.
What advice would you give to a student who is considering this concentration?
Do your research – talk to other students, advisors, and upperclassmen to get a first-hand account about the courses, because, ultimately, each one is unique.  Similarly, go to office hours!  Talk to professors (MGMT or not) about their interests, their experiences, and goals – you can learn so much from the amazing people at Wharton.
Do you have more than one concentration? If so, what is the second one and why?

I'm also concentrating in OIDD (Decision Processes), I think it's a unique concentration that takes psychology and applies it to a business setting.  DP complements MGMT nicely because where MGMT focuses more on what businesses and people should be doing, DP poses a different perspective on what they are actually doing and why.  This gives you a diverse perspective that helps you understand the root of various successes and obstacles each person and business experiences.
Concentration Advisor
Related Links
Concentration Information Prior to Fall 2021