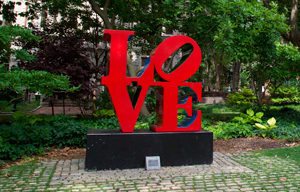 Welcome, Class of 2025! This website will provide you with important information to help you make the most of your first year at Penn. You will be hearing from the Undergraduate Division about next steps in early June. In the meantime, feel free to contact us at undergradinfo@wharton.upenn.edu with any questions.
Important Dates and Events
September 6: Labor Day (no classes)
September 14: Course Selection Period Ends
October 11: Drop Period ends
October 14-17: Fall Break
October 29: Last Day to Change Grade Type
October 29-31: Family Weekend
November 1-14: Advance Registration for Spring Term
November 6: Homecoming
November 8: Last Day to Withdraw from a Course¹
November 23: Follow Thursday Class Schedule
November 24: Follow Friday Class Schedule
November 25-28: Thanksgiving Break
December 10: Last Day of Classes
December 15-22: Final Examinations
December 22: Fall Term Ends
January 12, 2022: First Day of Spring Classes
January 17: Martin Luther King, Jr. Day Observed (no classes)
January 25: Course Selection (Add) Period Ends
February 21: Drop Period Ends
March 5-13: Spring Break
March 18: Last Day to Change a Grade Type
March 21 – April 3: Advance Registration for Fall Term and Summer Sessions
March 28: Last Day to Withdraw from a Course
April 27: Last Day of Classes
April 28-May 1: Reading Days
May 2-10: Final Examinations
May 10: Spring Term Ends
May 15: Wharton Undergraduate Graduation Ceremony
May 15: Baccalaureate
May 16: Penn Commencement
¹ Please note that some courses have earlier withdrawal deadlines.  Students must abide by deadlines and policies published by faculty.