The student life team offers virtual office hours to answer co-curricular questions, refer students to resources, and address questions or concerns related to the specific areas highlighted under each staff member below:
Lee Kramer, Director of Student Life | lkramer@wharton.upenn.edu | Book appointment
Wharton clubs | WIP | WIEP | general student life concerns
Aman Goyal, Associate Director | goaman@wharton.upenn.edu | Book appointment
Graduation | junior and senior programming | GUIDE | business fraternities
Overview of Student Life at Wharton
Whether it involves being a leader within a club, organizing a conference, competing for the Cohort Cup, or having fun with classmates at a Wharton tradition, there are numerous ways for students to get involved at Wharton. Follow the links below to learn more about the many co-curricular opportunities available to you at Wharton.
Meet the Student Life Team
The Undergraduate Student Life team's mission is to create an enriching and dynamic undergraduate community through cohorts, clubs, class events, and other co-curricular initiatives. The Student Life team provides advising, support and guidance to student organizations including the cohorts, Wharton Council, and over 40 Wharton-specific student clubs.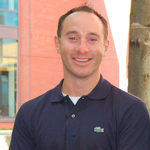 Lee Kramer, Director of Student Life, serves as the advisor to the Wharton Council, works with the undergraduate student clubs,and provides leadership development and other guidance to students. Lee is the Division liaison to CAPS, Penn Career Services, and Penn Abroad. He serves as the program director for the Wharton International Program and the Wharton Industry Exploration Program, and he is the advisor for the Wharton-approved study abroad programs in Brazil, Denmark, and Belgium. Lee has been working at the University of Pennsylvania since 2004. Originally from Philadelphia, Lee received his BA from Emory University in Atlanta, Georgia,and his MBA from Drexel University. When not working and traveling the world with Wharton, Lee enjoys movies, theater, and photography. lkramer@wharton.upenn.edu
Aman Goyal, Associate Director of Student Life, predominantly works on junior and senior initiatives and events. He serves as advisor for the Junior-Senior Programming Advisory Board (JSAB) and Wharton GUIDE. Aman grew up in Toledo, Ohio,and went to Miami University of Ohio where he received a bachelor's in psychology with a minor in neuroscience. He then went to graduate school at Penn where he received his master's in higher education administration and master's in public administration. When he's not working, Aman can be found keeping up with current events and pop culture, planning his next adventure, or catching up with family and friends! goaman@wharton.upenn.edu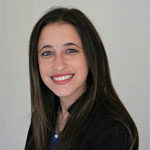 Lisa Podolsky, Associate Director of Student Life, primarily works on first- and second-year programs and initiatives. She oversees the cohorts and the Sophomore Experience, co-leads Wharton New Student Orientation, and serves as advisor for the Transfer and Added Degree Advisory Board (TADAB). Lisa grew up in Rockville, Maryland, and attended college at Bucknell University, where she received a BA in psychology with a minor in creative writing. She continued her education at George Washington University where she received an MA in higher education administration. Lisa is currently pursuing a PhD in organizational development and change at Cabrini University. In her free time, Lisa loves traveling, reading, painting, and playing sports like dodgeball and volleyball! lisapod@wharton.upenn.edu
Britny Molloy (she/her/hers), Coordinator of Program Operations, supports student life events and initiatives. Though she typically works behind the scenes, she loves interacting with students and serving as a reliable advocate for them. Prior to joining the Wharton Undergraduate Division, Britny worked at Perelman Quadrangle as the event sales coordinator – planning events with McKinsey & Company, Team USA, The Free Library of Philadelphia, Children's Hospital of Philadelphia, and many more organizations. She earned her BS in public relations from Rowan University, minored in French, and concentrated in international studies. When Britny isn't on the job, you can find her traveling, hiking, attempting to be a good plant mom, spending time with her family and friends, or running. britny@wharton.upenn.edu