The marketing and operations management concentration emphasizes the importance of partnership between marketing and operations for new product development (NPD) in light of the fact that NPD is a critical company effort highly dependent on internal innovation processes. Given the complexity of these processes, the insights provided by cross-disciplinary collaboration can be particularly beneficial in many efforts including: creativity-based new product development, innovation in service manufacturing and new service development, customer response to next-generation products, the use of conjoint analysis in engineering designs, platform-owner market entry, and design-intensive innovation.
The concentration gives students a choice of several complementary courses within the Marketing and Operations, Information, and Decisions (OID) departments.  The concentration requires a total of four course units – two course units from each department.
Concentration Advisors:
Related Links
Is there a particular course that can help determine if this concentration is a good fit?
OIDD 220: Operations Management and MKTG 277: Marketing Strategy
What qualities or skills are good to have when going into the concentration?
This concentration is a good fit for students who are interested in an interdisciplinary and a broader view of how business works, and who are not  scared of quantitative analytics.
Are there other concentrations that pair well with this concentration?
For students considering capitalizing on this concentration for a startup, the entrepreneurship program may be beneficial.
What skills or knowledge will a student gain from this concentration?
Students will gain a better understanding of the interaction between two seemingly disparate areas. For example, how to become a more effective team member in developing new products/service.
Student Profile: Landy Liu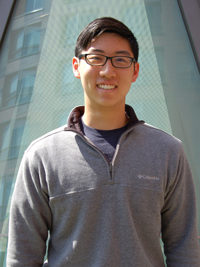 Why did you choose this concentration?
I chose the Marketing and Operations Management joint concentration because it combines coursework from two fields which complement each other in a unique way. The concentration has allowed me to take interesting upper level classes in two departments and think critically about how they interact. This concentration has been especially interesting for me since I am interested in new products and businesses.
What course did you choose to take first in this concentration and why? 
I chose to take Pricing Stragies as my first class in this concentration. After learning much of the theory behind marketing and other fields in the robust core curriculum, I was eager to focus in on a specific business element. Every business needs to consider pricing. Since taking John Zhang's class, I have the foundation to think twice about price.
What was your favorite course in this concentration and why? 
Product Design was one of my favorite courses in this concentration. It gave both Wharton and Engineering students the tools and framework to think about building new products and businesses. Beyond that, it was one of the most interactive classes I've taken at Penn. As part of a interdisciplinary team, I was able to design and physically build a product and sell it in a simulated market at the end of the year.
What advice would you give to a student who is considering this concentration? 
If you are someone who is entrepreneurial, someone who is eager to build businesses through new analytical means, or someone who looks at an industry and wonders "what's next?" this could be the right concentration for you.
Do you have a second concentration? If so, what is it and why?
I am also concentrating in Finance. Finance has always been another interest of mine and I'm especially interested in innovative businesses and disruptions within the finance space. With the Marketing/OPIM concentration in hand, I think I'm well prepared for my future pursuits.
What concentration-related skills have you used during internships or other work experiences? 
Last summer I worked in a strategy and business development role. My work required me to strategically think about the direction of the firm is taking and how to best introduce new business and build products. The skills I learned in my Pricing class from Professor Zhang and in my Product Design class from Professor Ulrich have been especially useful in this space.