Alumni, faculty, and employers answer the question.
Erika James, Dean, The Wharton School; Reliance Professor of Management and Private Enterprise

Research is foundational to the Wharton School, and the opportunity to have impact through academic scholarship at the undergraduate level is unparalleled.
When I was a student, I took a short detour to a corporate setting, which was an experience that only reinforced my belief that my true calling was in academia. The lasting professional and personal relationships I have developed through my research have proven to be invaluable, and transformed my life in many ways. Though not every student will pursue a career in academia, all students can benefit greatly from the skills gained through research. The experience will prepare you to think critically, anticipate opportunities and be an effective leader in any industry or endeavor.
Diana Roberson, Vice Dean, Wharton Undergraduate Division;
Samuel A. Blank Professor of Legal Studies & Business Ethics 

In my roles as a professor and vice dean, I've had countless opportunities to see how research has a positive impact on students. Research positions are not just accomplishments on a resume. They provide opportunities to engage academically with student interests beyond the classroom. When students are passionate about their work, it shows. Research skills are applicable to all jobs and to life in general. Research opportunities are not to be missed!
Raveen Kariyawasam, W'22, SEAS'22

Research at Penn allowed me to apply my creative tendencies in the real world and provided me an outlet to explore how the world works on my terms as a wide-eyed freshman. The process of making connections where there were previously none through the process of exploration and unbridled curiosity is a deeply enriching experience. It provides insight on your chosen subject matter as well as a deeper look at who you are as a person and how you choose to tackle unknown problems. This insight alone has been immensely useful in my academic journey at Penn and beyond. It motivated me to equip myself with the right toolkits to overcome my pitfalls and fortify the strengths that allowed me to achieve the craziest of my dreams, including becoming a Rhodes Scholar.
Adam Grant, Saul P. Steinberg Professor of Management, Professor of Psychology

I can't imagine a better way to learn than doing undergraduate research. When I was in college, getting involved in research changed the course of my life. It gave me the chance to explore fascinating questions, soak up wisdom from brilliant mentors, and stretch my creative and critical thinking muscles. I discovered that I loved creating knowledge, not just consuming it.
Dara Cook, W'95

We now know that the most successful companies continually experiment. They develop theories, test them, analyze results, and act. There is no better way to get a head start on these business scientific practices than by doing research in college. Adam Grant writes about the power of active learning in his book Think Again and doing undergraduate research is an excellent way to tap into the many benefits of active learning.
Wendy De La Rosa, Assistant Professor of Marketing

So many consumers, cultures, and organizations have been ignored and under-researched. As a result, so much is still unknown. For me, there is nothing more honorable than being the person who pushes our collective human knowledge forward (even if it is just by a centimeter). You can be that person, and you can start right now, right here at Penn.
Michael Roberts, William H. Lawrence Professor of Finance

Research provides students with a unique opportunity to not only see the frontier of knowledge but to actively participate in creating it. No amount of coursework or internships, as valuable as they are, can substitute for the process of posing questions yet to be asked and answering questions yet to be answered. Research requires creativity, confidence, hard work, and humility – traits that are arguably central to success in life.
Nancy Zhang, Professor of Statistics and Data Science, Vice Dean of Wharton Doctoral Programs

The unstructured environment of a research project really makes students grow in a way that simply taking courses do not. In research, you have to learn how to ask the questions, and not just how to find the answers! Read more
Geoffrey Garrett, Former Dean and Reliance Professor of Management and Private Enterprise, The Wharton School

Doing academic research can change your life and immensely for the better. It certainly did mine. I was a decent student. But not a highly motivated one. Then I literally "fell in love" with research. Instead of returning to Australia to be bureaucrat like my father, brother and sister, I went to Oxford where I taught Rhodes and Marshall scholars. Read more
Debi Ogunrinde, C'16, W'16

Undergraduate research gives students the opportunity to learn about something that interests them most and take ownership of the thought, discovery, and delivery of new ideas to their field of study. In my case, research via the Social Impact Research Experience (SIRE) enabled me to explore the real-world implications of development economics policies and interventions in Lagos, Nigeria. Read more
Paul Karner, C'03, W'03

Research experience is perhaps the single most important qualification we look for in the analysts we hire. This experience can take many forms, but consistently involves exposure to the scientific method, iteration between methods and results, experience working both independently and collaboratively, and writing. These activities build in-depth knowledge and logical reasoning skills. Read more
Ashish Shah, W'92

My undergrad experience prepared me for success in a crisis that few expected and fewer were prepared for. When at Wharton, I was fortunate enough to conduct research in two completely different areas of finance.   Read more
Kate Lakin, Putnam Investments

Successful investments are driven entirely by sound, thorough, and differentiated research processes. Here at Putnam Investments, research is the cornerstone of our work. Whether it is analyzing and quantifying the impact of launching a differentiated product into a new market or thinking through various valuation methodologies based on history and past cycles, research is critical. Read more
Julio Reynaga, C'13, W'13

Conducting research either by helping faculty as a research assistant or working on your own project will teach you a valuable skill set that you will use throughout your career. In fact, it will help you get the job in the first place. Read more
Katherina M. Rosqueta, WG'01, Founding Executive Director, Center for High Impact Philanthropy,  University of Pennsylvania

If you want to get to the best answers, if you hope to persuade others to action, if you want to avoid making the mistakes others have made and wasting time reinventing the wheel – then learn how to do research. In an increasingly information-rich environment, strong research skills help you cut through the noise. Read more
Joseph Wang, C'13, W'13

The short answer is because research will be part of your job even if it's not in your job description. Most people think about research in a narrow sense — sitting in a scientific lab hunched over a microscope looking at cells.  The reality is that research is simply the ability to distill and communicate two perspectives: the status quo and what's new. Read more
Nada Boualam, C'17, W'17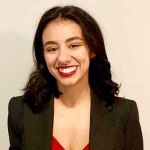 At Penn, I was able to take part in various research projects ranging from neuroscience to health policy. Undergraduate research allowed me to explore my many interests, learn about myself, and get familiar with the process through which we advance knowledge. Business students are particularly well-positioned to conduct relevant research with direct applications to our society. Read more