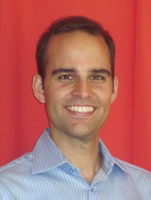 Why should you do research as an undergraduate? Research experience is perhaps the single most important qualification we look for in the analysts we hire. This experience can take many forms, but consistently involves exposure to the scientific method, iteration between methods and results, experience working both independently and collaboratively, and writing. These activities build in-depth knowledge and logical reasoning skills. They also help us think both creatively and practically about the most appropriate data and methods to address new problems.
Those with hands-on experience working with and analyzing data can more quickly anticipate potential issues in their own work. They are also better positioned to think critically about the work of others – an indispensable management skill.
As a Wharton undergrad, I undertook several research projects as part of my business and public policy coursework and wrote a senior thesis in international relations. Looking back, I wish I had taken advantage of the many other opportunities available. Some of the best faculty and research institutions in the world are at your fingertips at Penn. There is no more ideal moment to gain research experience than your time at Wharton and the access it brings to the wider Penn community.