One of the best parts about being a student at Penn is the fact that you are located in Philadelphia, just minutes away from the heart of Center City.
Whether you want to go shopping at Reading Terminal Market, see an exhibit at the Philadelphia Museum of Art, eat dinner in Chinatown, see a show at the Kimmel Center, hang out at Rittenhouse Square, catch a concert at The Fillmore, or watch a Phillies game at the Citizens Bank Park, there is always something to do in Philadelphia.
Getting around the city is convenient and easy with Philadelphia's public transportation system, SEPTA, or by walking or riding an Indego bike. When you get to Penn, you will experience for yourself why our students love being in Philadelphia!
Get to know the City of Brotherly Love and Penn's place in it.
Advice for First-Years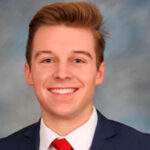 "Try planning something in the city – take a walk downtown or go check out a restaurant or place you've heard about. Impromptu trips to the city can be daunting with public transportation and take your day away. Plan to go explore somewhere and go with friends.
I recommend Reading Terminal Market since you can literally get anything there or Boathouse Row. The river's right there and so many green spots to sit down and relax." 
Nick Hamilton, W'23, Philadelphia, PA