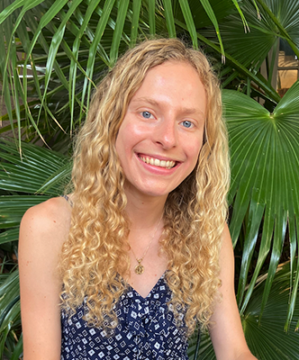 From June through mid-August, I joined the International Economic Development Council (IEDC) as a technical assistance and research intern, funded by Wharton's Philadelphia Summer Internship Award. IEDC is a non-partisan, non-profit membership organization that serves economic developers across the United States. Economic developers enhance economic wellbeing and quality of life in their communities through the creation, retention and expansion of job opportunities that drive growth, build wealth, and maintain a stable tax base. They also collaborate with other stakeholders to improve equity, support disaster recovery programs, and coordinate neighborhood revitalization projects.
I applied to IEDC with a strong desire to learn more about action-oriented research and possible career paths within the fields of international development and social impact. In the past, I have worked as a pro-bono consultant, an experimental-economics research assistant, a think-tank intern, and a fundraising intern to explore different ways in which I can support the advancement of sustainable and cohesive multicultural communities worldwide. Thus, I hoped that an internship at IEDC would expose me to a new pragmatic approach to addressing social and economic challenges.
Over 11 weeks, I contributed to many interesting projects. I particularly enjoyed conducting research and analyzing data for IEDC's applications to evaluate a regional business development grant program and provide technical assistance to rural communities that wish to transition to a more diversified low-carbon economy. In addition, I wrote several blog posts about topics of interest to economic developers, such as industrywide efforts to protect auto workers during the EV transition, the potential impact of California's new plastic law on the manufacturing sector and persistent barriers to universal digital food access in low-income areas. For an article about equitable transit-oriented development, I also interviewed a senior policy advisor at Chicago's Mayor's Office to obtain a firsthand perspective on the issue.
Some of my other assignments included revising the marketing plan for IEDC's accreditation program, preparing discussion questions for upcoming conference sessions, updating professional development training materials, and consolidating case studies for equity technical assistance projects and an ethics workshop. Through such a wide range of tasks, I not only gained a better understanding of the diverse players that participate in economic development and the role of a membership organization but also refined my writing and analytical skills.
After my experience at IEDC, I have a much better idea of the jobs and opportunities I would like to pursue after I graduate from Wharton in May next year. The organization's unwavering commitment to uplifting underserved communities has inspired me to find positions in which I can continue to solve pressing global problems. While I do not plan to work in economic development directly, I am confident that my knowledge of the field as well as its purpose and impact will help me in the other research and consulting roles I take on.