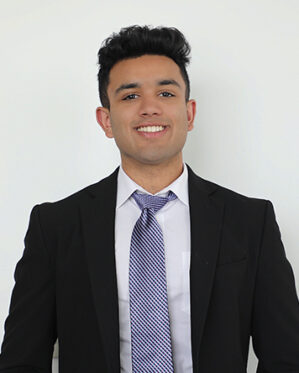 As someone who is passionate about solving food inequity, the public policy and supply chain internship with The Community Grocer immediately caught my eye as I scrolled through Slack. I thought back to my time in high school, creating an organization to fundraise for meals in my local community. As I soon read the position involved research, a key skill that I wanted to develop and learn this summer that would serve me well for the rest of my life, I applied and thankfully soon got the position!
The Wharton Philadelphia Summer Internship Award supplemented my internship. Throughout the position, I received personal mentorship from two recent Penn graduates, Eli Moraru and Alex Imbot who became friends as the internship progressed.
The Community Grocer is the brainchild of Moraru and Imbot, who won Penn's 2022 President's Sustainability Prize for their concept — a market that sells meal kits made of raw, nutritious ingredients payable by Electronic Benefit Transfer (EBT) and that partners with community kitchens to cook and serve the nutritious, hot meals to residents located in food deserts.
When I got started, the research was initially focused on other nonprofits and food inequity organizations and the current national and state-wide initiatives that were occurring to solve this issue. However, soon I switched to researching our target consumer, their preferences and behaviors as well as the optimal supply chain for nonprofits looking to source food for their local communities. I deduced the research was vital in helping The Community Grocer set up their operations, which I had no doubt would make a community-, city-, and eventually, nation-wide impact. I also loved researching topics that I held so close to my heart rather than previously prescribed topics, making the experience more meaningful to me.
My research taught me many invaluable lessons. It has reminded me of the importance of the customer, and as a nonprofit, this lesson is of utmost relevance. For this type of service, people will not purchase food that they do not like even if it is healthy. Additionally, it taught me the importance of being patient. When I reached out to these organizations initially, some did not reply for days and sometimes even weeks. Thus, it was important to follow up and remind myself that everyone has many commitments that they have to juggle and so emailing me back may not be their first priority. Lastly, it reiterated the importance of perseverance in the light of several challenges throughout the course of my internship. The biggest one was probably cost, to find the cheapest solution out of all the models, which took many days of extra researching and communicating with suppliers.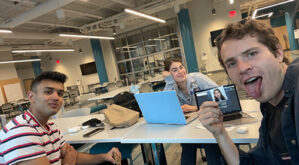 I know in Wharton that research may not be the typical path but it is definitely rewarding. For me, it has also taught me skills in Excel (data organization) and PowerPoint (data presentation) that are transferable to any career. I also built tight-knit relationships with my colleagues and other interns over the course of the summer that I will keep up – gaining several new friends. Regardless of whether research is your intended career path, and even if you do not know as of right now, I would still highly recommend an opportunity like this one or one that involves research.
I am amazed at the new solutions that nonprofits are creating to solve world problems – and for me, research presents an opportunity to be a part of that contribution. In the end, The Community Grocer and its spirit will never leave me as I will continue on with the organization post internship. I am most proud of the relationships that I forged, but perhaps more importantly, the supply chain and menu model that will create the foundation for The Community Grocer's operations. As an urban studies minor, this internship has definitely impacted my future goals as I will seek to continue my involvement with food inequity organizations and perhaps start my own nonprofit organization one day.