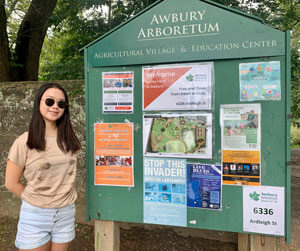 Over the summer, I conducted independent research through the Wharton Social Impact Research Experience (SIRE) program to answer the question: what are the mechanisms by which urban farms in Philadelphia engage their communities? This entire project was inspired by my passion for sustainability and social impact, as well as my deep personal connection to the city of Philadelphia. Previously, I spent a summer as part of the Project Brotherly Love Program, where I volunteered with a number of local nonprofit agencies including MANNA and Philabundance and recognized the importance of issues like food insecurity, climate change, and economic inequality. Through my SIRE research, I investigated these issues through a more local lens and came up with a practical framework of themes and lessons that could be used by social enterprises like urban farms to further strengthen their community relationships.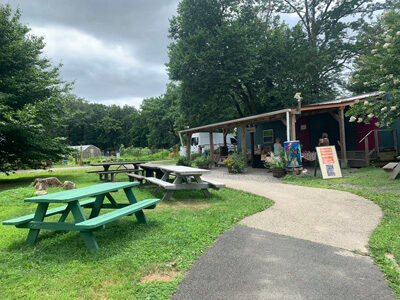 I am grateful for the continued support of my advisor, Professor Shane Jensen, as well as countless other faculty members and upperclassmen who gave me advice throughout this process. By participating in SIRE, I have gained useful skills such as how to craft a research proposal, how to carry out qualitative research methods including site visits and semi-structured interviews, how to take initiative and stay organized, and how to write and present my findings. While the task of planning and executing a complete research project might seem daunting to some, I found the experience to be both deeply rewarding as I learned from my mistakes and challenged myself to take on more responsibilities and be more thorough. Moreover, I have learned to be a more thoughtful and productive researcher. I have grown in my appreciation for the meaningful work of local organizations like urban farms (I focused on the cases of Sankofa Community Farm, Life Do Grow Farm, Henry Got Crops Farm, and Mort Brooks Memorial Farm, but there are many more distributed throughout the city). With the knowledge and experience I have gained from SIRE, I am inspired to seek future opportunities to conduct research on important topics at Penn and beyond.
As a Wharton student, I am always looking for ways to leverage my effort and abilities in the real world. SIRE was a perfect opportunity for me to spend my freshman summer developing both personally and professionally while pursuing my passion for social change and the environment.
---
Assessing Different Mechanisms of Community Engagement in Urban Farms in Philadelphia, U.S. by Angela Shen