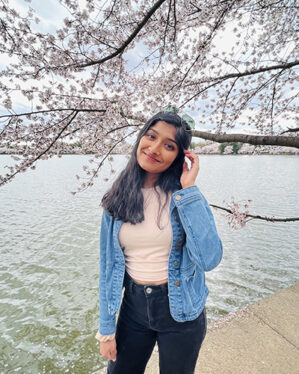 Coming to Wharton, I imagined the ways in which I could explore the intersection between business and social impact. Thanks to Wharton Social Impact Research Experience (SIRE), I had the opportunity to do exactly this, using research skills to conduct projects with social and economic value.
I have always been passionate about research; experiences such as my first-year summer in Morocco—when I served as a journalist highlighting women's issues in the political sphere—and my junior year in Philadelphia—when I wrote foreign policy memos as a research assistant for my political science professor—shaped my critical thinking and communication skills, developing my interest in pursuing research in college.
Although I had always been interested in taking an urban studies class at Penn, it was not until SIRE that I finally had the opportunity to pursue this interest. My faculty advisor was Prasanna Tambe, associate professor of Operations, Information and Decisions.
My experiences in Morocco specifically encouraged me to conduct research on the urban planning gender divide for SIRE in the first place. Personally noting the difficulty of using public transportation and choosing to travel in more expensive taxis instead of walking even short distances for fear of incidences of harassment, I recognized the extent to which cities neglect the needs and safety of their most marginalized populations. Observing the hesitation among government officials to revamp current infrastructure, I felt that tangible change might be created through further data analysis and research. In other words, as a student studying business and international studies in the Huntsman Program, I looked to SIRE as a way of bridging the gap between the private and public sectors. SIRE gave me the opportunity to employ skills learned in both my business and liberal arts courses to analyze urban transportation systems and craft solutions for an issue that strikes close to home.
My earlier research experiences also came with a lot of independence, as the programs involved limited structure and greater responsibility to design research methodology and collect data on my own time. These opportunities helped prepare me for the independent nature of SIRE.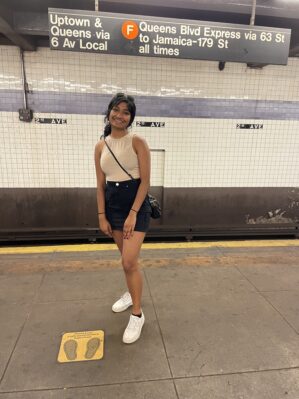 During the program, I sourced and scheduled interviews with experts at SEPTA and Metro, the Los Angeles County Metropolitan Transportation Authority. These interviews gave me a firsthand perspective, showing me the importance of highlighting qualitative factors that cannot be captured in a solely quantitative research setting. Specifically, talking to Claudia Galicia, manager at the LA Metro, my initial hypothesis regarding the importance of public-private partnerships to achieve transit equity was solidified. Galicia gave me examples of successful interventions in Los Angeles, stating that the implementation of design elements like better street lighting needs approval and investments from the government, not just the support of transit authorities.
My research experience also allowed me to focus closer to home, here in Philadelphia. As a regular SEPTA user, I was always curious as to how the transit agency managed safety and harassment complaints. I was discouraged that Philly has not undertaken a female-centric research approach as the LA Metro has. Another expert I talked with in Philadelphia cited the main issue with the urban transit gender divide to be a lack of data.
"Generally there hasn't been much research in the field," she told me. "Public transit isn't seeing itself as being in a competitive market… so they are not trying to understand that market and do market research." Her words further made me grateful for SIRE and the opportunity to explore an under-researched, underreported yet critical issue.
My experience this summer has been rewarding and eye-opening. Ultimately, I see research as a way to inform implementation. As a result, SIRE has encouraged me to think critically about who my research will be serving and how I can further promote both public and private interventions that will support marginalized populations. The experience was an amazing way for me to pursue my passions for urban design, business, and gender equity.
---
Researching the Urban Transit Gender Divide by Samidha Sane