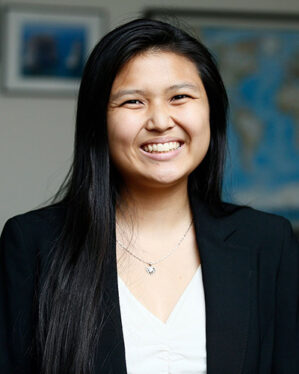 This summer, I received the opportunity to travel to Hokkaido, Japan, to research Japan's migrant worker system through the Wharton Social Impact Research Experience (SIRE). This was actually a continuation of my research last year with SIRE in Singapore, although my on-the-ground interactions there were limited due to an unexpected COVID partial lockdown midway through my summer.
Of the over 164 million migrant workers in the world in 2017, the International Labor Organization (ILO) estimates that 20 percent are located in Asia. Specifically, Singapore and Japan are two of the largest hosting countries, with up to 1.4 million migrant workers in each of these advanced economies, mainly hailing from Southeast Asian countries with less opportunities for high-paying employment like the Philippines, Vietnam, Thailand, and Indonesia.
My research explored the current and historical state of the migrant worker system and experience in Japan specifically, as a case study of a country whose migrant worker system has undergone much worldwide attention and critique, relative structurization, and recent change. My results found that Japan's Technical Intern Training Program (TITP) allows migrant workers in Japan to maintain adequate financial inclusion, but they suffer from economic disinclusion such as unstable salary, debt traps, and lack of job mobility.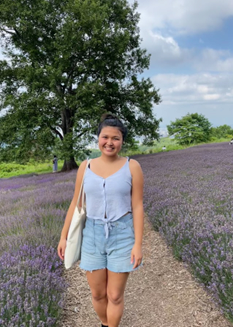 This year, actually being able to interview relevant stakeholders in person was a highlight of my research, such as meeting with a representative from a migrant worker management company (broker company) or a former migrant worker from Vietnam. It was also an affirming challenge for my Japanese language education at Penn, given that I conducted those interviews (as well as consumed journalistic and academic literature from the University of Hokkaido library) fully in Japanese.
The biggest highlight for me this summer was my affiliation with the University of Hokkaido. After receiving news of my SIRE fellowship, I had reached out via cold email to Professor Naomi Chi in the Graduate School of Public Policy at the university, whose research interests included ones quite similar to my own. She extremely graciously agreed to not only host me as a visiting scholar, but also went out of her way to welcome me to the campus and to the city as a mentor and friend, from gifting me titles from her office bookshelf about migrant workers in Japan to treating me to KBBQ and chatting about everything from US-China relations to growing up with a Japanese heritage to surfing spots in Hokkaido. I also ended up sitting in on a few sessions of a grad seminar class that she taught on the same subject, which became an enormously fun community for me – they even threw me a goodbye nomikai party at Sapporo's famous outdoor beer gardens during my last week.
I am grateful for the conversations, learnings, and relationships from this summer, both academic and personal, and am excited to continue to expand and synthesize my research both from this year and last year for my senior thesis.
---
The Financial and Economic Inclusion of Migrant Workers in Japan: A Case Study of the Technical Intern Training Program in Hokkaido by Stacy Shimanuki