by Nia Robinson W'22
This past summer, I spent nine weeks at the University of Oxford assisting Professor Linda Mulchay on her research project to bring women in the United Kingdom (UK) legal field to a bigger platform. The experience was an incredibly eye-opening time where I learned so much about the UK legal system and the barriers that hold women back in jobs, as I also got to meet some influential women.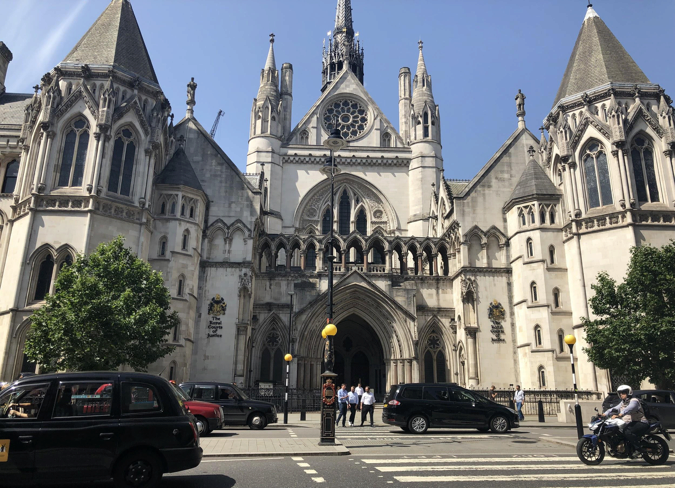 When I first applied to GRIP, I was interested in how corporations are treated differently under different judicial  systems. After talking with professors from different universities, I met Professor Linda Mulchay, the Director of the Centre for Socio-Legal Studies at the University of Oxford. Professor Mulchay is working on an oral history project of pioneering women in the UK legal field. Her project is going to record the lives of women in the UK legal field and talk about the barriers that set them back, and how they came to be the pioneering women they have become. My job was to create a database of all the potential women! It was a big responsibility, but incredibly inspiring. I learned and met so many pioneering women who have gone through barriers and hurdles to make a difference in the UK. I even got to meet the President of the United Kingdom Supreme Court during my first week in the UK (and she is the first female president)!
It was surprising to learn about what is going on in the United Kingdom versus America. It was not until 2017, that the UK had a female on the Supreme Court (in the United States it was 1981 with Former Justice Sandra Day O'Connor). Although England is the motherland to the US, so many issues on diversity had just recently come into focus. Working with Professor Mulchay on how women and BME (black and minority ethnic groups) have had barriers going into "professional" careers (law, business, medicine, etc) really opened my eyes to the kind of work I want to do.
I would describe my experience as "eye-opening." Going to a foreign country alone, for a couple of months, can be very challenging at first. School was still in session for the University of Oxford students (until the end of June), so it was great to meet students and see the school while students were taking classes there. Then, when July rolled around, Oxford was even busier! There were tourists, summer school groups, and everyone else in between. It was exciting to live in a city that looks straight out of a seventh-century, old fashioned movie (think Harry Potter), but also scary. It took a while to adjust to the new time zone, new area, and the fancy British accents. Then by the time I adjusted to the new cultures and new lives, it was almost time to go back home!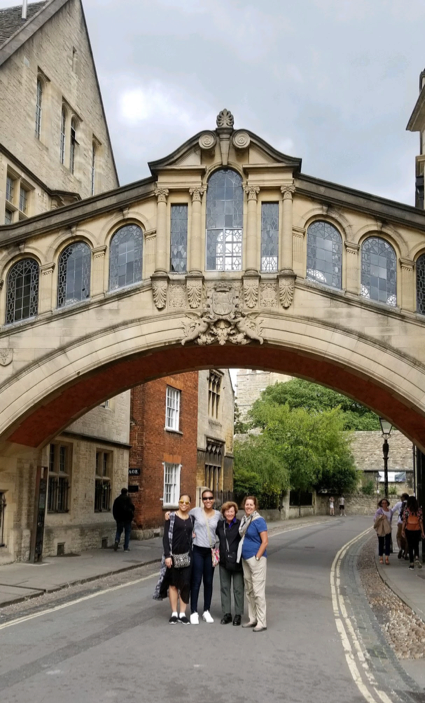 Oxford has such a rich history. So many of their buildings were built before America was even created. I went on an Oxford walking tour and met 4 older women (2 of them in their 80s) who were walking across the River Thames (a 16-day walk along a river in England). The tour was a great way to get to know the city and the rich history that has made this place so popular.
Since Oxford is close to London (1-2 hours),  I also got to spend some time exploring London. I got to meet other GRIP participants and my Oxford faculty professor gave me a tour of the legal district of London. It is a beautiful area and I got to see a court case and sit on the bench of one of the judges.
The trip was a great experience to open me up to the field of research. My professor also let me sit in on a two-day masterclass where research students talked about their research work and how they wanted to grow in their fields (and eventually get published). This was a great experience to open me up to a new world of discovery! My advice to anyone wanting to do GRIP? Be prepared to learn about yourself and grow. I have never spent that long in a foreign country and as a result, I learned a lot about not only research, but also being independent and growing outside your comfort zone. This experience is incredibly memorable and rewarding if you are open to growth and staying present in the moment. I hope to come to Oxford again sometime in the future!
* The World Research Assistantship Program (WRAP) was formerly the Wharton Global Research Internship Program (GRIP).