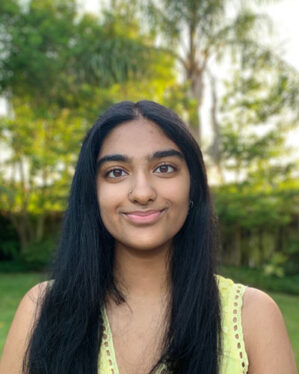 This summer I participated in the Wharton World Research Assistantship Program (WRAP) advised by Professor Brian Berkey from Wharton's Legal Studies & Business Ethics department and Dr. Lisa McNeill from the University of Otago in Dunedin, New Zealand.
My research focused on the different motivations of university students to purchase secondhand clothing. Specifically, I studied how students of various ethnic groups respond to sustainability initiatives when they purchase denim. After an extensive literature review, I designed a Qualtrics survey that asked baseline demographic questions like age and income level and then asked users to rank how likely they were to purchase three pairs of jeans. The survey is still collecting responses, after which I will analyze the results.
I chose this project for WRAP because I had always wanted to work in sustainability, but during the spring semester, I became interested in the retail concentration at Wharton. I wanted to explore this outside of the classroom, but not necessarily in a corporate space. After taking Professor Berkey's Legal Studies & Business Ethics class, LGST 220: International Business Ethics, and seeing how negatively South Asian countries were affected by the global clothing industry, I decided I wanted to do research on fast fashion.
As I looked into the subject, I found that I was most intrigued by the ethics of consumption, and how the average consumer can "vote with their wallets" by supporting sustainable fashion. That begs the question, "What is sustainable fashion?"
More than improving the supply chain of the clothing industry to include more sustainably sourced materials, we should be focusing on saving completed garments from the landfill. According to the EPA, the clothing industry produced 17 million tons of textiles in 2018, 11.3 million tons of which ended up in landfills. Increasing the life span of garments through the purchase of secondhand clothing stops a lot of that fabric from going in the trash.
Dr. McNeill is doing leading research on consumer behavior in the clothing industry, specifically on cultural connection to clothing. Reading her research inspired me to ask if there was a connection between ethnicity and sustainability through cultural tenets of reuse or recycling. Unfortunately, my position was remote and I did not get to go to New Zealand. Instead, I spent the summer working remotely from all over the country — including New Orleans, Berkeley, Irvine, Houston, and northern Alabama. I actually found this to be the most rewarding part of my summer, as I got to travel with my mom to stay with various relatives whom I hadn't seen in several years. While I don't doubt that a trip to New Zealand would've been an incredibly unique experience, working remotely this summer gave me really valuable time with my family and still took me places I had never been before.