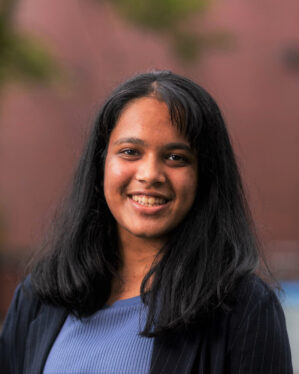 During the summer, I had the opportunity to be involved with research in the Entrepreneurship Department at the IESE School of Business in Barcelona, Spain, as part of Wharton's World Research Assistantship Program (WRAP). Over the course of the two months, I worked with Prof. Thomas Klueter who was studying technology commercialization in the biotechnology industry through business partnerships, licensing, and patents. This topic aligned with my interest in understanding innovation processes and strategies in the BioPharma industry. I was fortunate enough to go to Barcelona, work alongside other researchers, immerse myself in the entrepreneurship community in Barcelona, and experience living by myself in a foreign country.
During the Spring of 2022, I joined a course taught by Prof. Lori Rosenkopf, MGMT 2650: Culture of Technology, where I learned about how research is conducted on startups and innovation. Through reading research papers and discussions with alumni entrepreneurs, I got insight into topics like the patterns of successful founders and the effect of accelerators. It was interesting to learn about these indicators in a space where success is commonly attributed to luck and timing. Through the course, I was also able to learn about various qualitative and quantitative research methods. I worked on a project as part of the Penn Y-Prize, student startup competition, to commercialize UPenn GRASP Lab's steerable needle technology in healthcare. My team, AccuSpark, utilized steerable needle technology to revolutionize Deep Brain Stimulation therapy for Parkinson's Disease. I was interested in learning more about the innovation process in healthcare and thought WRAP would be a great opportunity to further explore this topic as well as learn how these processes may vary in different countries.
Because the project I was working on was at its initial stages, I was able to learn a lot about the data collection process. For example, I was involved in developing Python-based scrapers to collect and clean data on various startups. I also used databases like Pitchbook and Dealroom to get insight into recent Corporate Venture Capital investment in biotech startups. Moreover, through the project, I was also able to interact with local entrepreneurs, learn about the products they developed, and get insight into their visions.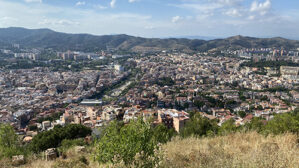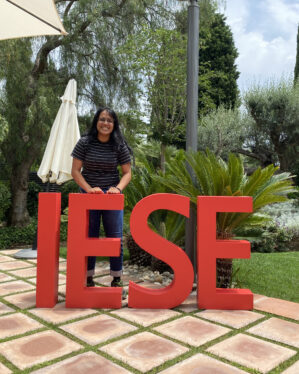 Apart from my time at the IESE School, I also made effort to immerse myself in the startup ecosystem in Barcelona. On Thursday evenings, I visited Itnig, a Barcelona-based investment fund, where I listened in on pitch sessions from local startups that were open to the public. I also participated in a Startup Weekend Event by EIT (European Institute of Innovation & Technology) hosted at UPC (Universitat Politècnica de Catalunya), where I met other entrepreneurs and students. I tried to learn more about local emerging startups through their events, like Glovo, a Barcelona-based delivery service that is a rising unicorn in Europe.
Through the Erasmus Program, I was also able to join excursions to Andorra and Mont Rebei and meet students from all over the world, from Singapore to the Netherlands and Poland. I was able to revive the Spanish I learned, learn some Catalan, and also be exposed to the culture, like the annual San Juan festival and Els Castells. I had formerly only experienced Barcelona as a tourist, however, through WRAP I was able to better appreciate the city. I was able to develop a broad range of skills, both soft and hard skills, that will stay with me in any future projects.
Making friends and finding a community can be hard in a new country and requires a lot of effort on your part. Therefore, I would recommend students interested in WRAP to join activities and communities to form those friendships organically while also learning more about the place they are living in.