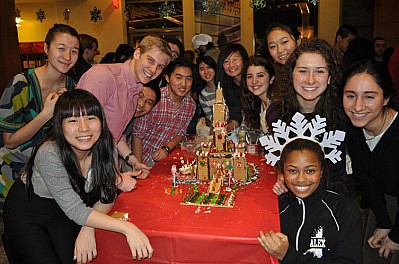 In addition to cohort-specific events and activities, each cohort participates in large-scale traditions, where they compete against other cohorts for points toward the Cohort Cup. Some of the annual traditions are described below.
Amazing Cohort Race
This event is held for the first-year cohorts during their first few weeks on campus. Each cohort is broken up into teams to locate various places and participate in a variety of activities on Penn's campus.
Hauntsman Halloween
Students enjoy spooky activities and sweet treats.
Winter Whartonland
This annual event celebrates the end of the fall semester and features food, hot beverages, and a variety of fun activities, including the Cohort Gingerbread House Competition.
---
Cohort Cup
Each year, the ten cohorts compete for the coveted Cohort Cup. Students earn points for their cohorts through friendly competitions such as the Amazing Cohort Race and participating in events. The cohort with the most points at the end of the semester wins the Cohort Cup and has a celebratory event!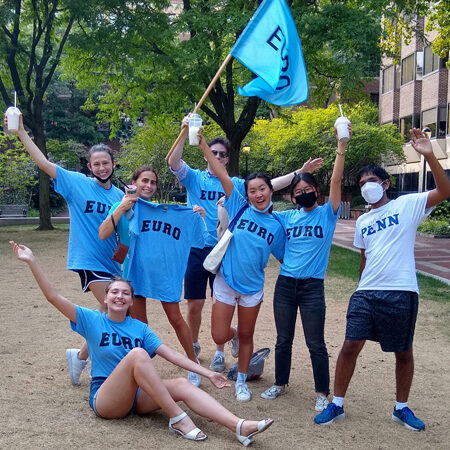 Cohort Cup Winners:
2022-2023: Cohort Euro
2021-2022: Cohort Euro
2020-2021: Cohort Dinar
2019-2020: Cohort Shekel
2018-2019: Cohort Dinar
2017-2018: Cohort Yuan
2016-2017: Cohort Rupee
2015-2016: Cohort Shekel
2014-2015: Cohort Rupee
2013-2014: Cohort Peso
2012-2013: Cohort Peso
2011-2012: Cohort Shekel
2010-2011: Cohort Shekel
2009-2010: Cohort Dollar
2008-2009: Cohort Dollar
2007-2008: Cohort Rand
2006-2007: Cohort Yen