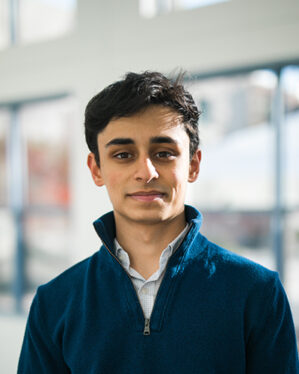 Known for its entrepreneurial spirit and keen industry focus, one of Wharton's hidden gems is its vast research ecosystem. Even at the undergraduate level, there are boundless opportunities to conduct research under the guidance of preeminent thought leaders and highly esteemed professors. After hearing from a range of Wharton PhD students in Evaluating Evidence (WH 1500), I was motivated to conduct business research of my own. This goal was made possible by the Wharton Social Impact Research Experience (SIRE) program, through which I received a grant to spend over a month in Singapore conducting research of both social and economic value.
Prior to SIRE, the only exposure I had to research was through a high school course I took on the archival materials housed in the Brooklyn Historical Society. The process of gathering sources and analyzing artifacts motivated me to pursue research in college. As a student in the Joseph Wharton Scholars (JWS) program, scholarly research is emphasized throughout my curriculum. In fact, through the JWS program, I was introduced to SIRE.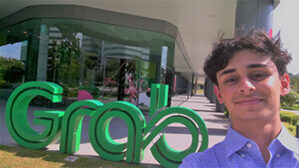 My research topic was initially driven by my interest in mobility and transportation, particularly the ways in which new technologies and the sharing economy are disrupting such a critical industry. My research advisor was John Paul MacDuffie, director of the Penn Program on Vehicle and Mobility Innovation, shared his knowledge of industry trends and recommended various angles I could take with my research.
Since my understanding of the mobility space is rooted in my experience as a consumer in the U.S. (where antitrust regulations have largely prevented tech giants from dominating across verticals), I was intrigued by the "super-app" phenomenon taking hold in East and Southeast Asia. I was especially interested in how users responded to this trend and navigated the shifting dynamics of the region's evolving ride-hailing and delivery markets. The overarching goals of my research were: (1) to understand how users prioritize immediate price-sensitivity versus long-term brand loyalty in a competitive market; (2) to shed light on the current state of the super-app clash in Singapore while examining its regional and global impacts.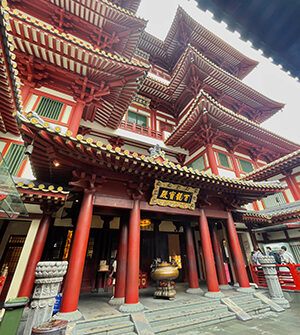 During my time in Singapore, I deepened my knowledge of mobility & innovation with visits to Grab headquarters, interviews with tech analysts, and conversations with myriad stakeholders, from everyday users to executives. I also explored the island with other Penn students, from GRIP participants to native Singaporeans to friends studying abroad.
My first major takeaway from my SIRE experience is that independent research is much more intensive than a research assistantship or structured program. As a result, organization and self-motivation are key. To execute the project, I kept running checklists, planned my time using calendars, took detailed notes from sources, and set concrete deadlines.
My second takeaway is the importance of reaching out to people. Although I was initially hesitant to reach out to people whom I did not already know, it proved immensely useful –and necessary– in ensuring a successful trip. Traveling alone in a foreign country and conducting solo research can be incredibly difficult. I ran into many roadblocks along the way and turned to people who knew more than I did and could provide assistance. Some of my best breakthroughs came through coffee chats with the connections I made in Singapore. Reaching out to others not only improved the quality of my research, it allowed me to build a global network of acquaintances and mentors.
As I reflect on this summer, my SIRE trip is certainly a highlight. Living in Singapore (and getting to visit India and Malaysia!) was truly an unforgettable experience. Conducting independent research, networking with stakeholders, and traveling by myself on the other side of the world have helped me grow as a student, young professional, and global citizen. As I return to Penn for my second year, I am excited to apply the skills I have gained to new opportunities.